The Biggest Esports Sponsors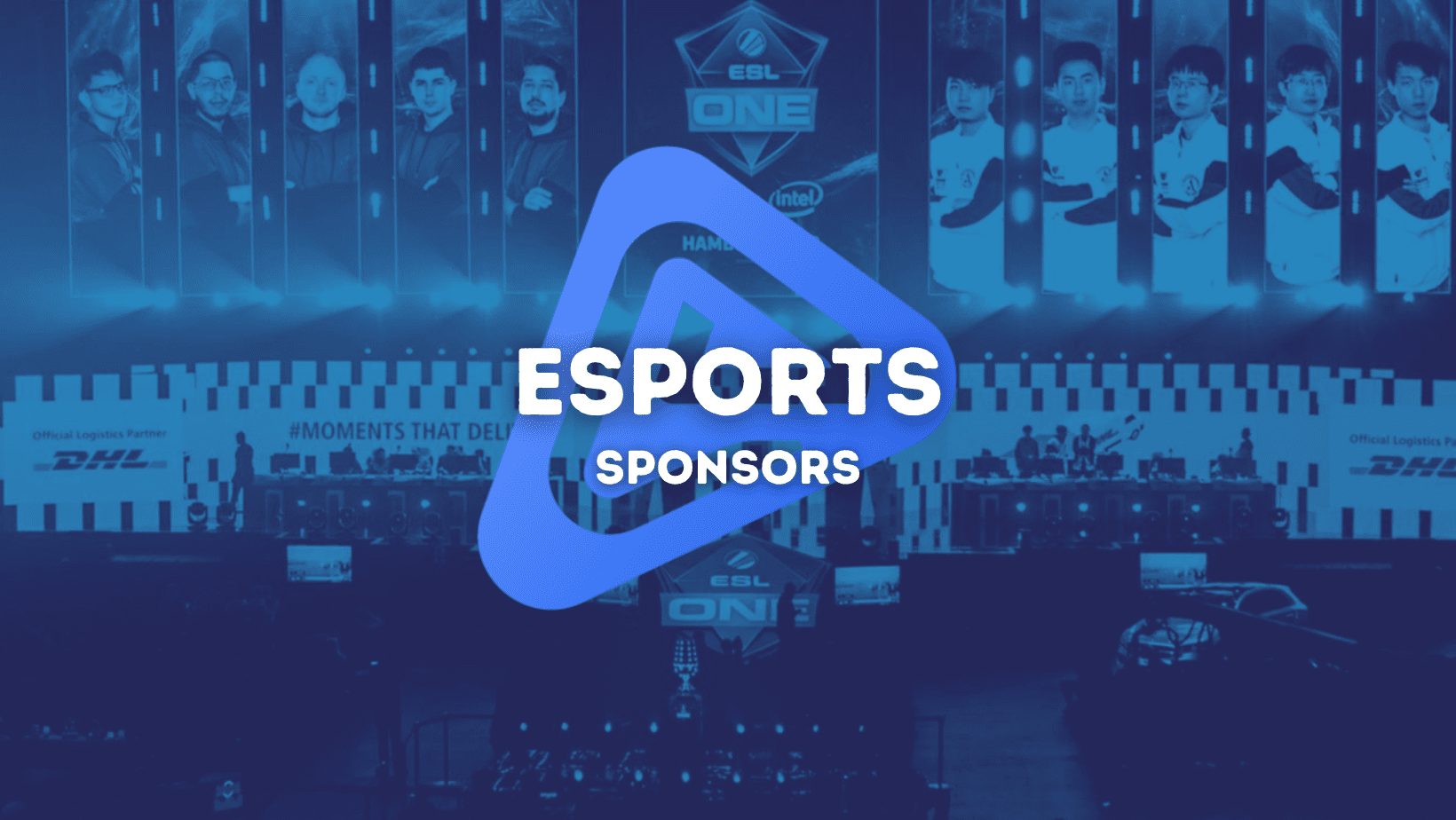 Esports sponsors are the entities that enable professional gaming in its current form.
Everywhere you turn, from major tournaments to streaming platforms, there is a corporate presence. It is waiting in the wings to present fans with commercials for products and services that they might like.
In this post, we list the biggest contributors to the esports sponsorship scene.
iGaming esports sponsors
Some of the gambling companies offering esports betting odds have been real pioneers in the esports sponsorship sector. Below are the most well-known esports sponsors from the world of gambling.
Betway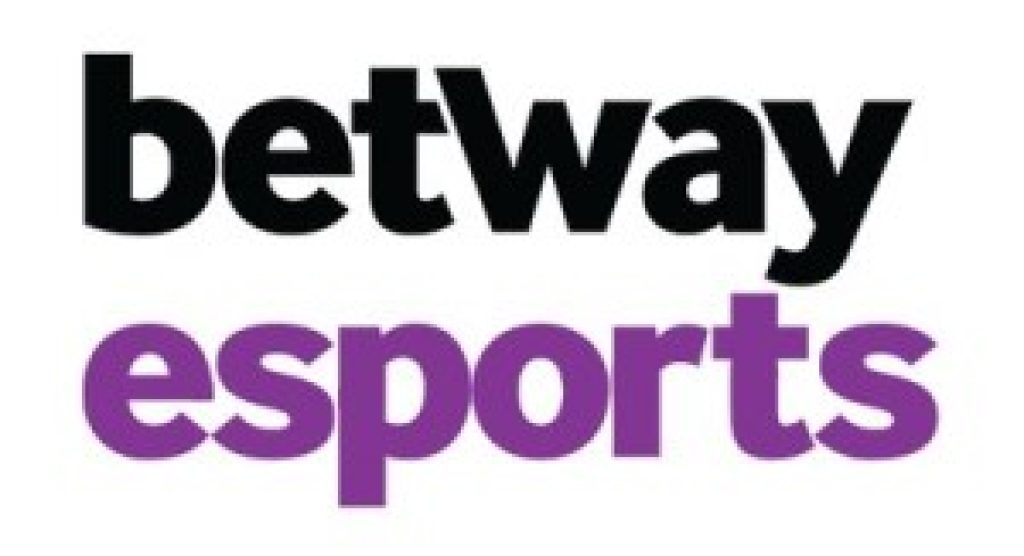 In 2016, if you had to guess who was going to be one of the big esports sponsors, Anthony Werkman's U.K.-based betting firm would have been a long shot. They were known more for darts and snooker than anything electronic. And yet Betway quickly became one of the most supportive sponsors of esports in Europe.
Not only did they form a comprehensive ESL partnership to help fund the major CS:GO tournaments, but they jumped on board with individual team sponsorships as well, picking up Ninjas in Pyjamas, MIBR, BIG, and BLAST Premier. Though the full price of all this hasn't been disclosed, it is suspected that the total commitment is easily seven figures.
But their involvement in the esports ecosystem doesn't stop there. Betway created a new brand, Betway esports, that features interviews and player profiles on its YouTube page. They also added an entire esport betting category to their main betting website. They haven't just dipped their toes in the water. They jumped into the esports ocean with both feet, while sounding an enthusiastic howl.
GG.bet
Although they're somewhat smaller than Betway, GG.Bet is another gambling company to make big waves in the esports ecosystem. They've been part of the esports sponsoring game for over a decade now, and though their teams and events may have shifted over the years, they're still a big player.
Currently, they sponsor the ESL, Starladder CS:GO, and DOTA 2 Maincast. More importantly (at least as far as their brand awareness is concerned), they're the sponsors of HEROIC, the Dreamhack Open Fall 2020 Champions. As far as smaller teams, it is quite possible that they have ongoing minor deals that don't make mainstream news. They've done it before.
In mid-2020, GG.Bet was named the official global betting partner of ESL. And while that might seem like a 'free' title to throw around, remember they had to beat out Betway for the privilege. All combined, their annual sponsorship bill is easily in the millions or tens of millions. As far as sponsors for esports go, GG.Bet has to be considered a heavy hitter.
Crypto esports sponsors
The esports sponsors scene has seen rapid growth in partnerships with crypto exchanges in 2021 and 2022. Everyone wanted their piece of the pro gamers. Yet, the crypto exchanges made the biggest waves.
Both industries have a lot in common when you think about it. The average esports player is around 18-34 years old. At the same time investing in cryptocurrencies has become especially popular among young adults.
Both industries have also seen a lot of resistance from conservatives. They are still new and growing at an exponential rate. For any doubters about whether either industry is disruptive, we collected a few samples.
Crypto.com
Another major deal from 2021 is between Crypto.com and the UK-based Fnatic. The esports veteran team gets paid $15 million over the course of five years. When considering Crypto.com's previous spending habits, this deal is magnificent.
The exchange has planted sponsorship seeds with NHL, F1, UFC, and the French football giant, PSG. This gives a pretty solid idea of Crypto.com's vision of the true value of a successful esports team, such as Fnatic.
Coinbase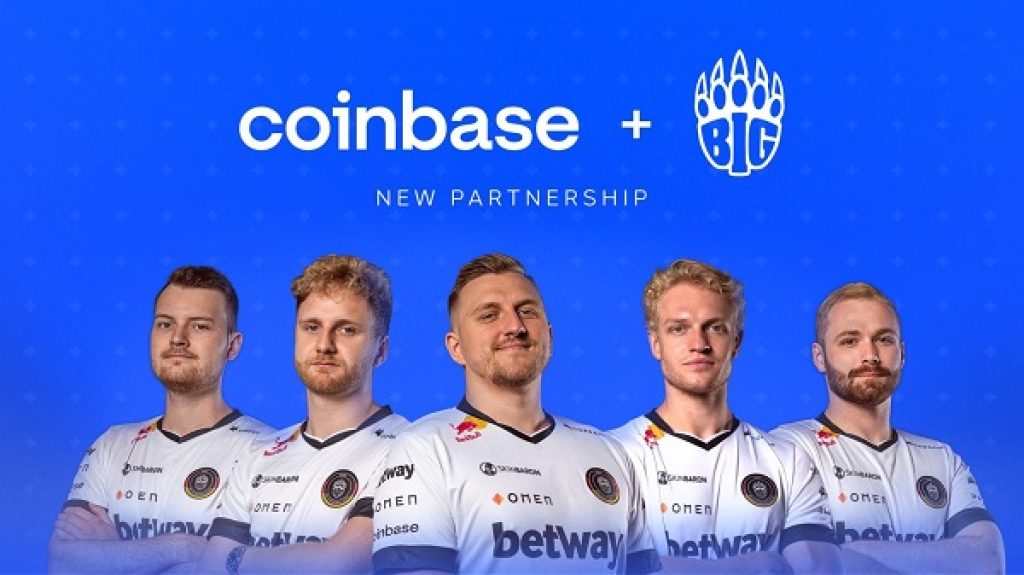 The third attention-worthy deal is between the crypto exchange giant Coinbase and BIG.
This deal is local with Coinbase Germany and the Berlin-based BIG. Thus, no official value of the deal was ever published.
Regardless, it is a clear indicator of where the esports sponsorship game is heading to. Coinbase is listed in the New York Stock Exchange with almost 70 million verified users. In October 2021, Coinbase also partnered up with NBA.
The biggest players in crypto are already going hard in the esports industry. Hence, the next multi-million-dollar sponsorship is only a matter of time. The esports industry is expected to surpass 1 billion dollars in revenue for the first time ever in 2021. All at the same time while crypto-currencies are hitting all-time highs. Coincidence? We certainly don't think so.
Other esports sponsors
Other sponsors in esports are coming from the more traditional sectors, but they have joined as sponsors of esports teams and events for several good reasons.
Intel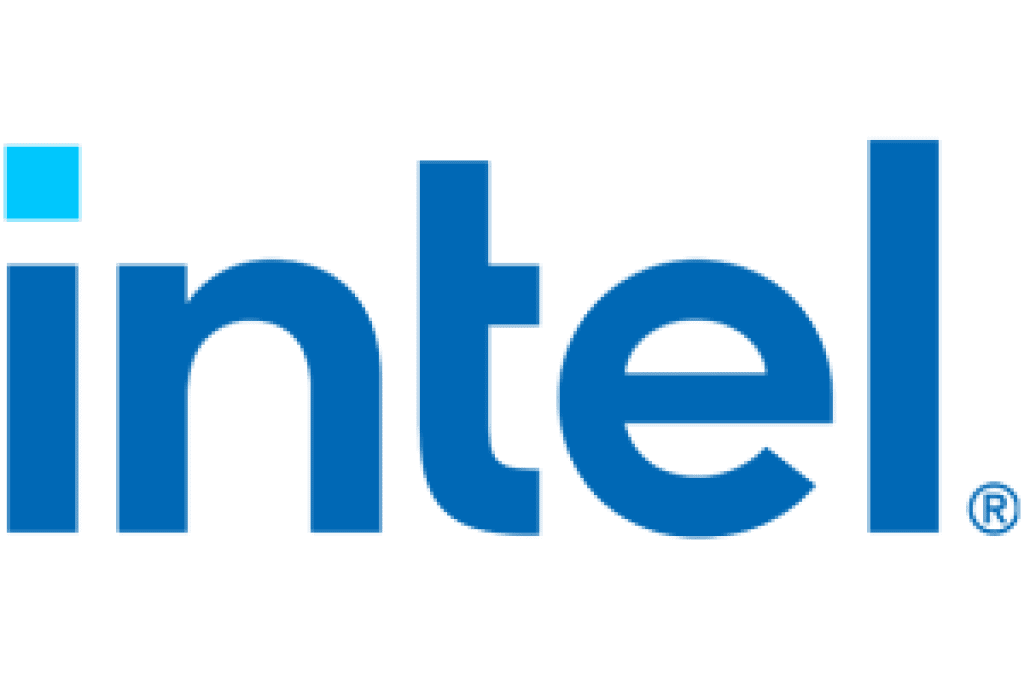 There's probably no sponsor in esports who has been at it as long, and who has committed so many advertising dollars, as Intel. They started by providing free hardware for LAN tournaments at the turn of the century. They haven't taken their foot off the gas since. The Intel Extreme Masters has been running since 2006.
Not once did the company express a shred of doubt about the future of the esports ecosystem. Intel was also one of the first to offer university students esports scholarships. This might have seemed like a small gesture but meant so much to thousands of young gamers over the years.
Since those early days, they've doubled down on their position. They provide major funding for ESL One, the ESL Intel Grand Slam, the ESL National Championships, and the Dreamhack Masters. Not to mention supporting countless touring leagues on an international level. How much do they spend? Well in 2018 they signed a three-year, $100 million agreement with the ESL.
They also agreed to provide upgraded computer and networking hardware to live stadium events in 2021.
It is safe to say that as far as sponsors for esports go, Intel is one of the biggest and most committed of the bunch. And the face of the esports ecosystem would be drastically different today were it not for their tireless support.
Logitech

One of the significant ways Logitech has asserted its dedication is by sponsoring renowned esports teams and celebrated streamers. T
Teams such as G2 Esports, Team SoloMid, and Cloud9 have benefited immensely from Logitech's sponsorship. Through this beneficial partnership, these teams are supplied with top-of-the-line gaming peripherals and gear, enabling them to perform at their highest potential. Notable streamers like Tyler "Ninja" Blevins and Michael "Shroud" Grzesiek have also been on the receiving end of Logitech's sponsorship, helping to propagate their brand across their vast viewer base.
Through these strategic associations with leading esports teams and influencers, Logitech has bolstered its brand visibility, forging a strong alliance with the gaming community that extends globally. This approach underscores the value of successful partnerships within esports and represents Logitech's unwavering dedication to supporting and nurturing the gaming ecosystem.
Honda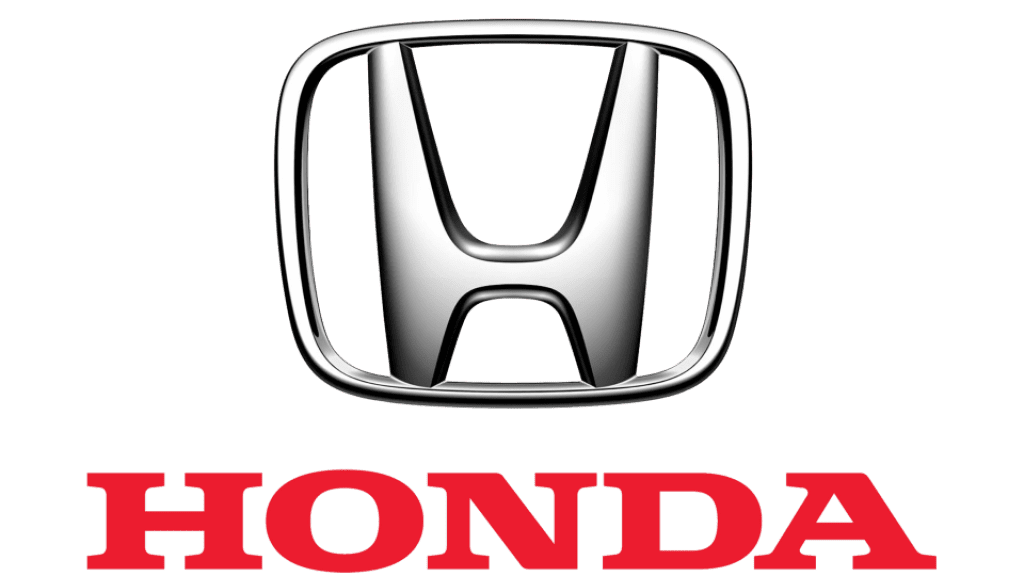 Renowned automaker Honda, understanding the widespread impact of esports, has successfully entered the gaming scene through strategic esports sponsorships. Through such sponsorships, Honda has managed to create a symbiotic relationship with the esports industry.
Honda's portfolio of sponsorships includes partnerships with globally recognized teams such as Team Liquid, Riot Games' League of Legends Championship Series (LCS), and Twitch.
Honda's engagement extends to the provision of resources and financial support necessary for these teams to perform at their best. Furthermore, Honda's gaming initiatives have broadened to include individual sponsorships for popular streamers, connecting the brand with millions of esports fans worldwide. This significant investment in sponsorship for esports teams has reinforced Honda's brand presence across the globe, echoing the power of fruitful sponsorships in the esports realm and demonstrating Honda's commitment to the growth and development of the gaming community.
Alienware
In 2021, Alienware announced yet another extension to its sponsorship deal with Team Liquid. Alienware has been backing the team since 2011, so in a sense, this is business as usual to them. The partnership between these two brands can be recognized by taking a look at the Team Liquids training facility. Or just by taking a look at their jerseys.
It's safe to say, the deal has been massively beneficial so far and will be for years to come.
Red Bull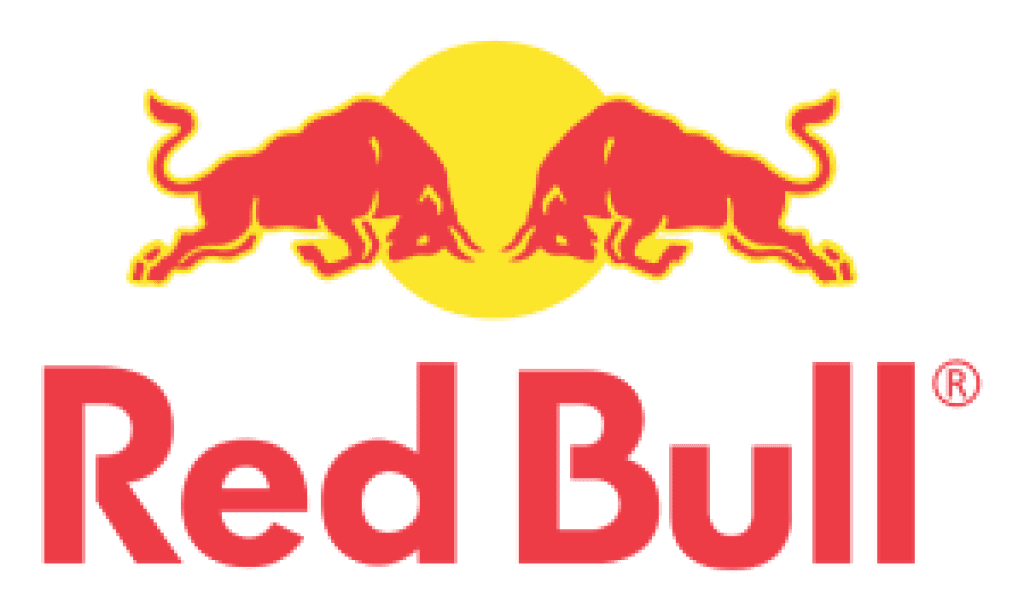 It would be a crime not to mention one of the biggest names in professional gaming at so many levels: Red Bull. They made the transition from Extreme sports to esports without breaking stride in the mid-2000s, and have never looked back.
They're not only sponsors of the LoL European Championships, but they just signed a long-term, multi-year partnership with T1 Entertainment & Sports. They're hitting the League market harder than ever before. But they work hard to avoid being pigeonholed as a sponsor for esports who only focuses on the huge viewer counts… for example, their self-branded Red Bull Gaming team is vastly made up of fighting game professionals! They're also the official sponsors of Cloud9, the Vodafone Giants, and G2 Esports just to name a few.
Over the years, Red Bull has changed the esports ecosystem in a surprising, positive, and permanent way. And they're constantly looking for the next big wave. In 2018, they sponsored the legendary streamer Tyler "Ninja" Blevins alongside a host of smaller online personalities.
Monster Energy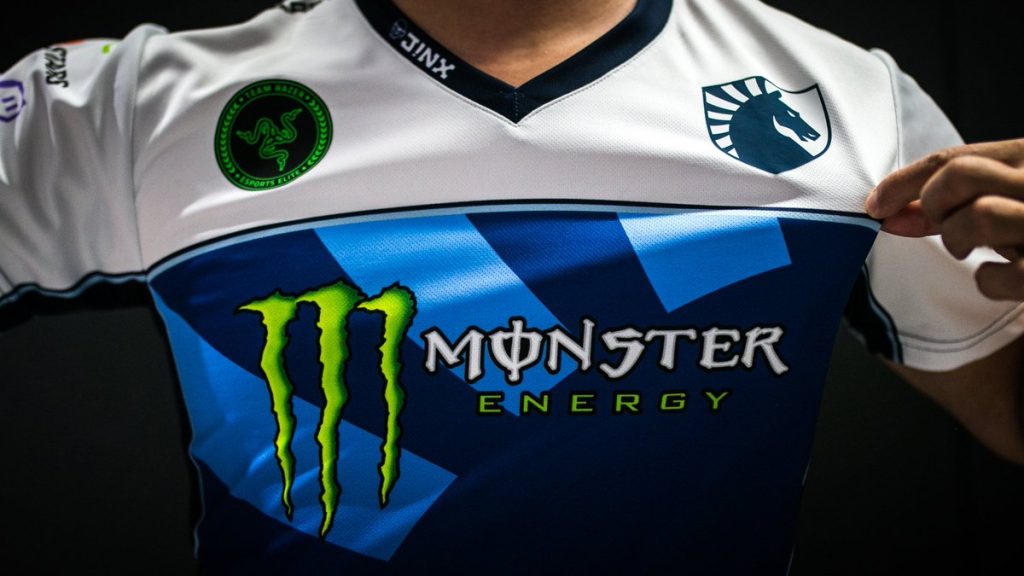 Yet another well-known energy drink company whois making sure its presence is seen in the world of esports. Monster Energy has been one of the main sponsors of the esports teams like Team Liquid (since 2016) and NaVi (since 2018). They are selling a lifestyle in a can.
Schneider Eletric
Scheider Electric, which specializes in digital automation and energy management, took a leap of faith and entered the esports sponsorship scene in 2021 by announcing a sponsorship agreement with Brazilian esports organization W7M gaming.
The comment from Schneider Electric sales director Kenia Paim about the collaboration was the following:

"We want to be part of this universe helping W7M team members to avoid material losses or frustration for losing a game due to lack of energy."
Conclusions
Although some players have all of their expenses covered by their cut from the esports teams that they belong to, countless pro players wouldn't be able to pay the bills from their tournament winnings alone.
Sponsors for esports can still have a hand in funding these players, through mediums such as Twitch or YouTube Gaming. Because as it turns out, streaming has been a good way for pros to make some extra cash, even as they're getting in crucial hours behind the keyboard and mouse. Plenty of part-time or retired esports players have equaled or even exceeded their lifetime winnings with regular streaming income.
This is only possible because tens of millions of dollars are spent by sponsors on streamed commercials and bounties. They significantly supplement the subscription and donation dollars that an esports streamer collects. One short sponsored bounty made to a mid-sized audience can match an entire day's donations, in some cases.
Crypto exchanges spend millions, but sponsorships contribute both ways toward awareness. Both industries have massive growth potential. There are many similarities between the crypto and esports industries. Such as target audience and undiscovered potential. Both industries are also simultaneously reaching all-time highs in terms of valuation.
Read more about streaming platforms in our blog post 'Esports streaming platforms'