How to Find a Job in Esports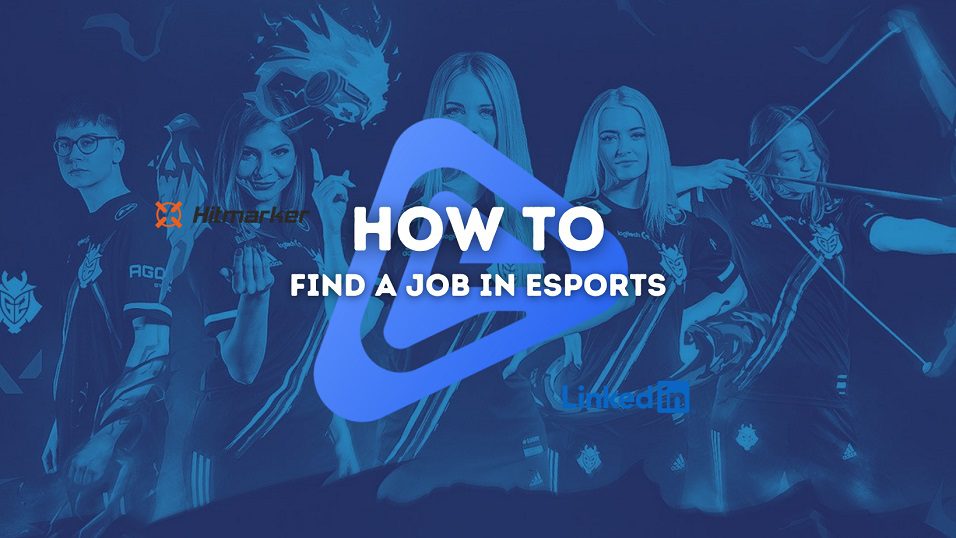 Esports is a rapidly growing industry that offers a wide variety of career options, not only for gamers but also for people with other areas of expertise.
There are a few ways to get a job in the esports sector.
You can look for job postings online, either on specific esports websites or on general job boards.
You can reach out to esports organizations directly and inquire about open positions.
You can connect with people working in the esports industry and ask for advice or recommendations.
You can attend esports events and meet people who work in the industry.
Or alternatively, you can start your own esports-related business.
As the growth of the esports sector has created new streams of revenue for online businesses, there are more opportunities for individuals to turn gaming into a full-fledged career. Many traditional companies have noticed this and have started to invest millions of dollars into different parts of the esports sector.
Top 3 best esports job platforms
Below, we have listed 3 of the best esports recruitment platforms to help you start your esports career:
Hitmarker – The home of gaming and esports jobs
HitmarkerJobs is a UK company targeting the global esports job sector and has reached a position as one of the most popular video game and esports job sites. On HitmarkerJobs, you can find vacancies ranging from small esports organizations to some of the biggest companies such as Riot Games and Epic Games.
On the website, you'll find various vacancies and projects in the esports industry. Hitmarker provides listings for salary-based jobs and offers services that help companies advertise unpaid, volunteer, and internship opportunities too. From Hitmarker's career advice page you can also find very extensive guides on how to write a kick-ass cover letter and CV.
Glassdoor – Find the job that fits your life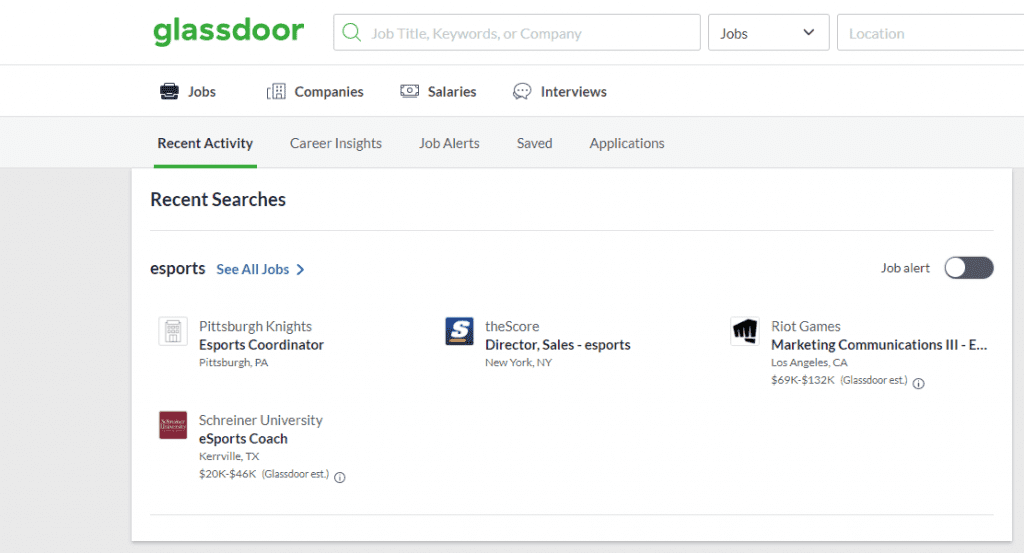 Glassdoor is a traditional jobs website offering more than 64 million job listings and valuable information on companies, salaries, and interviews to help you find the best opportunities.
Glassdoor is a tool developed for job seekers to help them make calculated career decisions. All you have to do is create your profile by uploading your resume, a short personal introduction, a list of your professional skills and expertise, contact information, and a profile picture.
From there, you can conduct a personalized search for esports job opportunities based on location, salary, date posted, distance, and job type. Glassdoor also offers the opportunity to get up automatic job alerts for jobs that suit you, making the process even easier.
Linkedin – Connecting the world's professionals to make them more productive and successful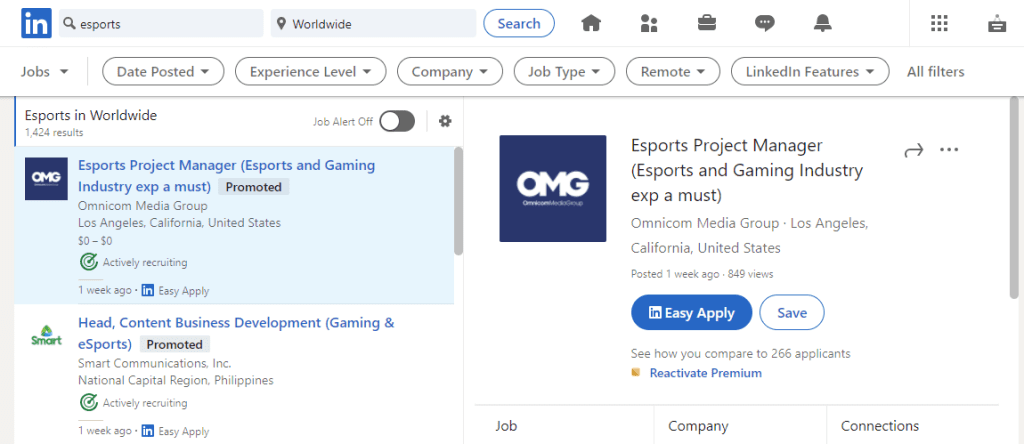 If you decide to go the more traditional route, LinkedIn can be a great option too.
Most esports companies use LinkedIn to find sponsors or recruit experienced people. LinkedIn can act as a great platform to build your resume, while also allowing you to search for jobs at the same time. Since LinkedIn offers a lot of networking features, it can also help you to build your network in the industry.
Quick tips for getting started
Decide what the role is that you're looking for. After determining this, make sure your resume is up to date with relevant experience, the cover letter is tailored to the position, and your LinkedIn profile is updated. After all this, it's time to start applying for a job.
Know where the major players are posting vacancies. Don't forget to check the company websites and social media channels of esports organizations.
Research the companies. If you're interested in working for certain companies, make sure you get to know what that company is looking for, and what positions are likely to come available. You can even try to contact them directly.
Know how to network. This can be done online over social media or through other channels. Do not forget your gaming buddies! They might be able to introduce you to your future employer.
Follow industry trends. Understand how the space is evolving. Actively follow industry news, and Reddit threads in /r/esports, and post comments about topics that interest you on social media.
What are the esports jobs available on the market?
The esports industry is growing fast and various new employment opportunities are created in the process. For many, esports is still considered to be a hobby.
Compared to physical sports like football or basketball, the esports industry still has some work to be done before making a real breakthrough into mainstream culture.
However, the gaming industry is growing exponentially, with billions generated in revenue every year when counting together all the different parts of the esports ecosystem.
And there is no stop in sight for this growth.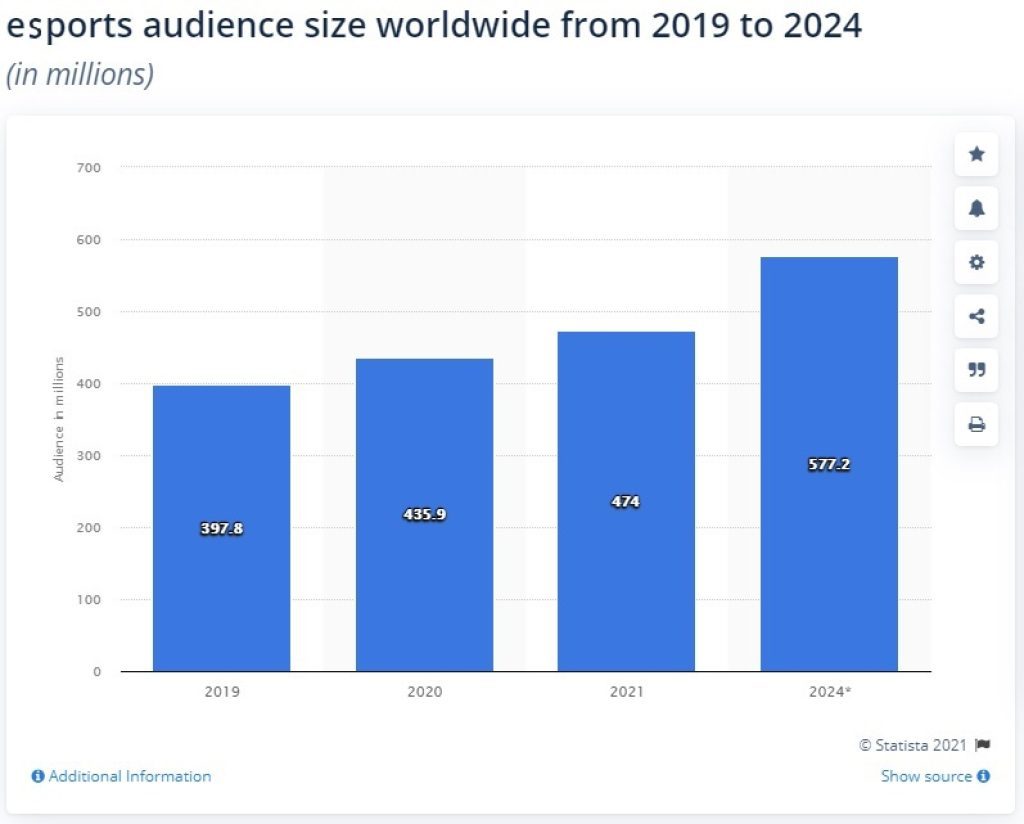 But before you start digging for more information about the esports jobs sector, it's important to understand that is not all about gaming. Esports careers is a versatile industry that includes a wide array of jobs like:
Strategists: Analysts & coaches in esports organizations.
Organizers: IT Support, General Managers, or Event Organizers who manage events and tournaments across the world.
Entrepreneurs: Marketers, Web Developers, and Corporate Sponsors who promote esports directly, or come from other industries and are looking to reach a younger audience with marketing campaigns.
Content Creators: Software Developers, Journalists, Streamers, and Game Casters who are running streaming communities, reporting on events, and organizing online events.
And these are only a few of the many job positions in esports that are becoming available. There are positions open for game programmers, designers, testers, producers, editors, product managers, game testers, referees, production crew members, commentators, social media managers, and many more.
Why you should be hired and what skills do you have?
The question that you need to ask yourself first is what the value is that you could provide to a company. This is crucial to understand because the majority of companies in this space are early to late-stage startups.
Startups often have small budgets, so every dollar spent matters.
When you're getting paid by any organization, you need to provide enough value to earn a good salary.
Examine yourself – what are you capable of doing and what skills you have perfected?
Sales – Ticket sales, sponsorships, apparel, or anything else that drives revenue.
Content – Knowledge, and know-how of how to create content that helps to grow the company. If you are an SEO guru, you can be sure to have a foothold in the esports job market.
Community – If you can understand how to maintain and grow social media communities and engage fans, the better chances you have of landing a job
How to showcase your esports experience
A good way to showcase your experience is to build a portfolio that proves you have the skill set needed for the position you are applying for. You can build this portfolio through:
Content – Even if you don't want to work on the content side of things, being able to document your story in any field within esports is a plus. This can consist of videos, social media profiles, or a demonstration of your skills in any other format.
Volunteer/Intern – Volunteering mainly includes your personal projects. If you have a local esports scene, you can volunteer for events, help run social media channels, or bring in sponsors for a local team or event.
Esports teams – Getting engaged with esports teams not only builds your experience in esports, but it also builds your network.
After you have built a solid portfolio, make sure to write a CV that stands out from the crowd! Recruiters go through hundreds of applications every week, so it's crucial to have an eye-catching resume. Our recommendation is to build your CV in Canva from where you can find a huge variety of professional-looking CV templates. Here are a couple of things to keep in mind when writing and designing your CV:
Start your CV with a short summary
Start with the "About me" section on top where you highlight your skills and key accomplishments. This is an important part of your CV and tells the recruiter exactly who you are, so you want to make the right impression.
Write your CV for the job you want
Your CV should respond directly to the job description and explain exactly why you are the right candidate for the role. You can do this by editing your CV for every application, ensuring it covers everything in the job description.
Customize your CV to show your personality
Way too often, resume summaries are boring and have too many predictable elements in them. You should not focus on writing about how hardworking and dedicated you are, but instead, try to get creative with the content and design to showcase your personality.
Show industry insight
Portray your enthusiasm for the esports industry! Tell about your most memorable moments in esports – little details like that will show that you are genuinely interested in the industry. You will be a lot more appealing to employers if you are able to demonstrate knowledge of the esports industry.