Arena of Valor: A Beginner's Guide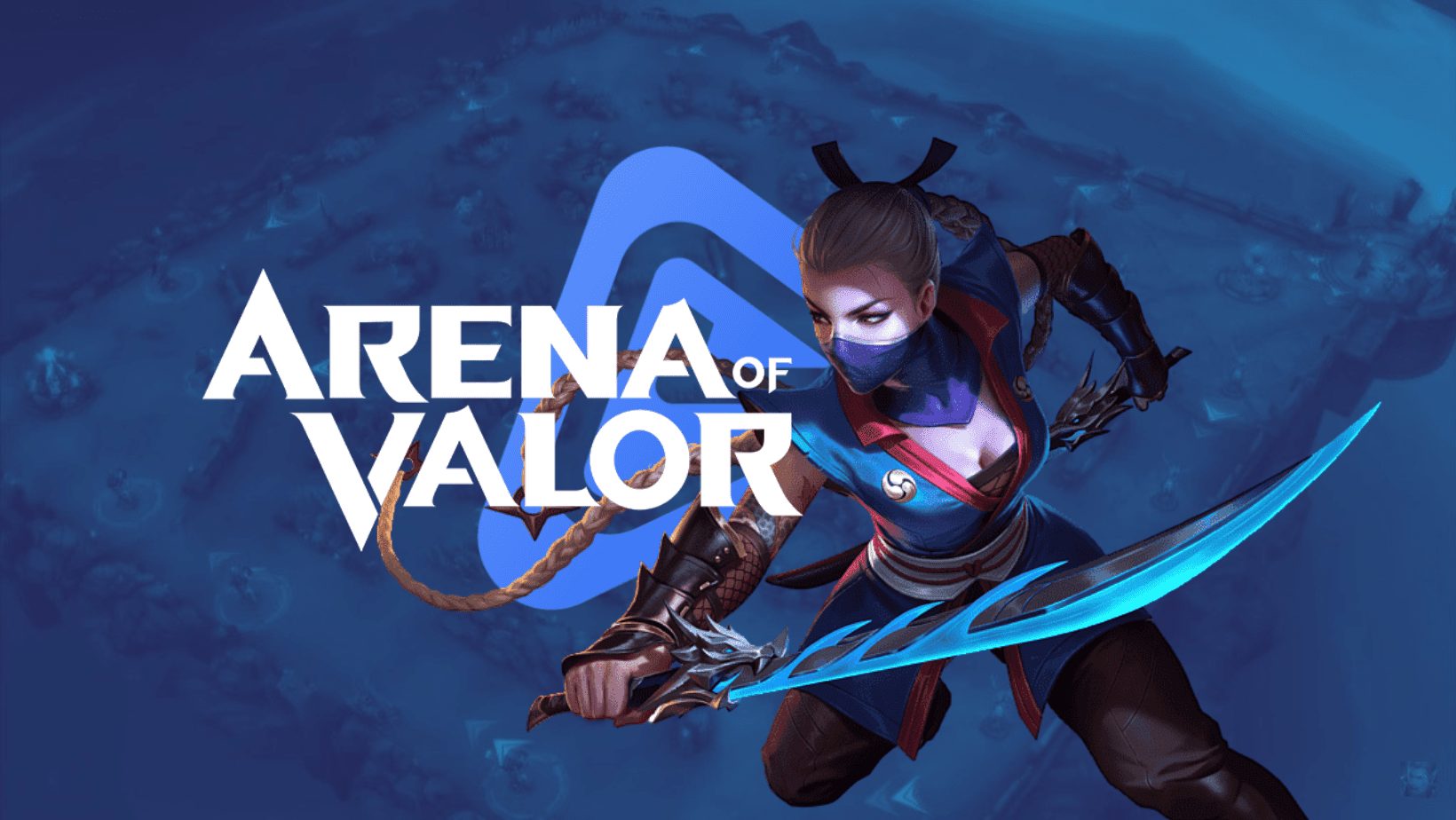 Arena of Valor is a mobile-only MOBA esports game. The game was developed by TiMi Studio Group, a subsidiary of the Chinese Tencent Games. It was first called Honor of Kings, which was also developed by Tencent.
But later, with the hopes of a global appeal, the game got its current name: Arena of Valor.
Arena of Valor is the first mobile multiplayer online battle arena (MOBA) game that broke through worldwide. The game had several release dates between 2016 and 2020 depending on the region.
Like many other mobile games, Arena of Valor is a freemium game. It is free to play, but the game has more than one of its own currencies: gold, gems as well as vouchers. Available either to buy or achieve. The concept is no different from most MOBA esports games. You can buy characters from around $5 to $10 a piece. And there are more than 100 characters (or heroes as they are usually referred to) available. That's also one of the key enablers to monetizing the game. If you are keen on streaming instead of playing, read our ultimate guide about esports streaming platforms.
Arena of Valor has several heroes. All hero types have a classification from one of the six hero categories.
Some characters can fall under more than one category. Below is a brief breakdown of all available heroes:
Marksman
More vulnerable and fragile, but useful in team fights. They do most of their damage with their auto-attack. Example Marksmen: Valhein and Yorn
Mage
Their strength is their burst magic damage. Some Mages do their damage from far, and others from near. Example Mages: Lauriel and Thuren.
Assassin
They cause extreme damage fast, but are also very vulnerable and fragile. Often used to hunt down opponents' most valuable heroes. Example Assassins: Murad and Nakroth
Tank
They have massive HP, but cause very little damage to the opponents. Tanks mainly serve as the team's defense and usually take the most damage. Example Tanks: Xeniel and Toro
Warrior
They are more versatile characters with several abilities. Ideal in close-range duels due to balanced health, attack, and defense. Warriors are very durable and last longer fights while making consistent damage. Example Warriors: Florentino and Rourke.
Support
Their role is to aid the team by healing injured characters. Support heroes also buff or debuff the opponent's characters. Example Supports: Alice and Annette
Arena of Valor Objective and rules
Destroy the turrets. That is in all simplicity what Arena of Valor is all about. Turrets are the sort of tower-shaped monuments that have different names and purposes. Some are also harder to destroy while others you can crack down quite easily.
What are turrets?
There are 3 different types of turrets: Abyssal Dragon Lane (ADL), Dark Slayer Lane (DSL), and Mid Lane.
ADL turrets are the easiest to destroy in the first 5 minutes of the game as they lack increased defense. But DSL and Mid Lane turrets do and are harder to destroy. By destroying turrets, you gain access to the enemy jungle. ADL turrets are generally considered less worthy; hence they lack the defense. So, make sure you protect your DSL and Mid Lane turrets, while primarily attacking those of the enemy.
What is the Dark Slayer?
After 7 minutes of the game have passed, the Dark Slayer spawns.
Killing the Dark Slayer provides a clear edge for your team since you will get an extra wild card. That wild card is the ability to summon the Drake. Having the Drake on your side puts your heroes practically on steroids. They become much tankier and deal more damage when attacking.
It is up to you how to use the Drake, be it offensive or defensive. It can reach enemy turrets even off the range, so just make sure to protect it while it does the demolishing for you.
What is the Abyssal Dragon?
The Abyssal Dragon provides gold as well as experience for your team. It might be a good idea to try securing the Abyssal Dragon to the max. This way you and your opponent become imbalanced in your favor since you get all the gold and experience.
If the game goes on long enough at an even pace, The Enraged Abyssal Dragon appears. This happens after 15 minutes have passed and both teams have equal skill levels. Whoever slays The Enraged Abyssal Dragon gains buffs depending on their role. Basically, they fortify their own abilities and once again, are kind of on steroids. Now the slayer's team has an edge and achieving victory is just a matter of time. As an extra bonus, killing the creature leaves behind The Abyssal Stone. That in turn allows you to gain as much as 1 000 HP if receiving lethal damage.
Determining the winner…
The best chance to win against a weaker opponent is through the Dark Slayer and summoning the Drake. That gives you enough leverage to fortify your defense or offense and end your enemy. If the game is tight and takes longer to determine the winner, the Enraged Abyssal Dragon is the key. It becomes significant only when the skill sets of both teams are very even. Always remember to assess where you stand, and which strategy caters to you the best.
Release dates
Taiwan: October 12, 2016
South Korea: April 26, 2017
Europe: August 10, 2017
North America & Latin America: December 19, 2017
Australasia: June 28, 2018
Japan: November 30, 2018
Russia: April 16, 2020
Available platforms
iOS, Android, and Nintendo Switch.

The editor is a huge fan of FPS games and an igaming professional with more than 15 years of experience. Favorite esports teams: NaVi, FaZe, HAVU, and ENCE.