The History of FPS Esports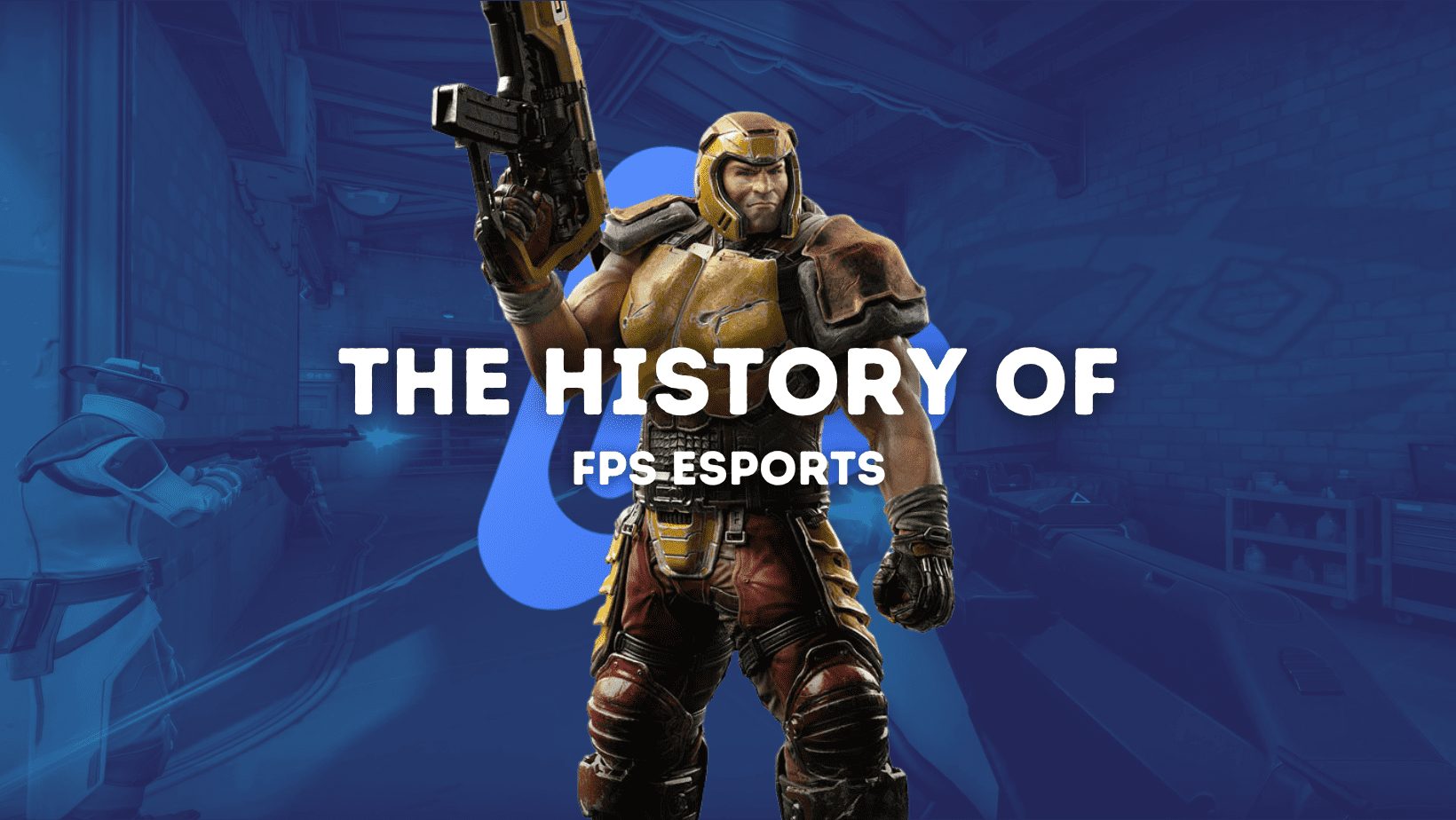 First Person Shooters (FPS) has been one of the most popular esports games for 30 years now.
With fast-paced action and a lot of variation between different first-person shooting games, the genre has a very rich history.
In this post, we'll cover popular FPS games like CS:GO and Valorant, as well as how various other games have played an important role in the evolution of FPS esports.
Check out also our similar post about MOBA esports.
What are FPS games?
FPS games, short for First-Person Shooter games, are a popular genre in the world of video gaming and esports. These games primarily focus on gun-based combat from a first-person perspective, meaning players experience the action through the eyes of their in-game avatar. Notable for their immersive gameplay and fast-paced action,
FPS games demand a high level of strategic thinking, teamwork, and individual skills.
Popular FPS games like Counter-Strike: Global Offensive, Call of Duty, and Overwatch have been pivotal in the growth of the esports industry,
The predecessors of FPS games
Most of you may not know this, but the first-ever FPS type of game was developed by NASA in 1973!
Maze War, a game where you went to war in a maze, was an extremely basic form of an FPS game.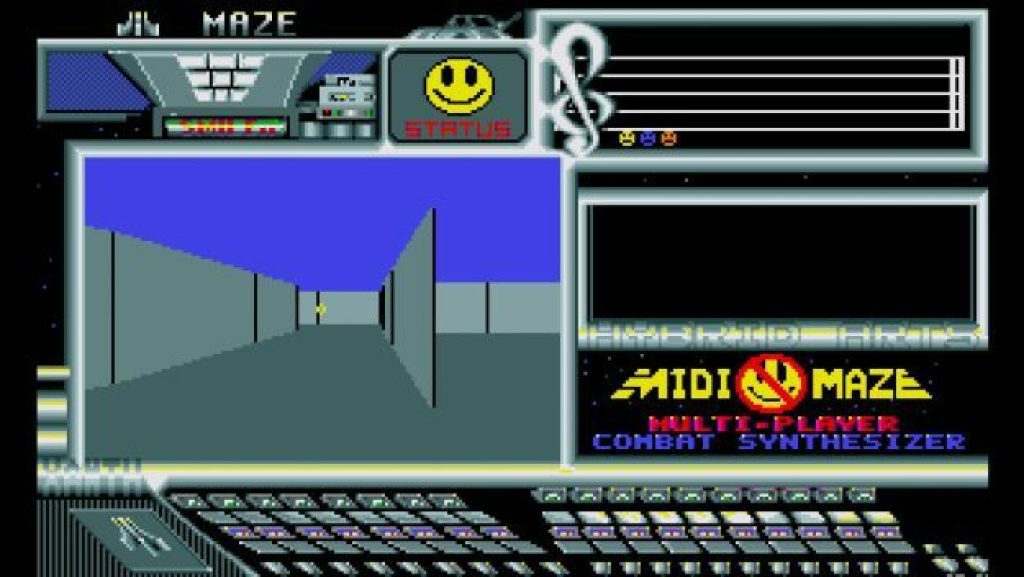 Up until the early 1990s, games like Midi Maze, Phantom Slayer, Catacomb 3D, and Cyber Cop were all released. Each of these games was part of the FPS's evolutionary history, leading to the first "real FPS" game to be launched in 1992.
The first FPS game
Wolfenstein 3D was the first FPS game and was released in May 1992. The game started the FPS craze that has lasted for the best part of almost 30 years now.
Another widely regarded and influential game in the genre was Doom, which was released in December 1993 and was a precursor to the widespread acceptance and popularity of first-person shooters.
In 1996, Quake was released and featured real-time 3D rendering and a far superior resolution when compared to the games of '93. Then, in 1998, Rainbow 6 was launched and added more realistic elements like headshots and better graphics. Up until this point, FPS games were PC-dominated, but this was all about to change with the release of Halo in 2001.
Halo was one of the first hugely popular console FPS games, with mass adoption on Xbox starting upon its release. From then on, various games made the transition from PC to Xbox, but developers also started catering solely to PlayStation and Xbox consoles as more and more players started using them.
The most popular FPS esports games
Now as we know a little about the history of first-person shooters in general, it's time to take a look at the history of FPS esports.
To do this, we're going to cover some of the most important games and series that have helped first-person shooters get to where they are today in esports.
Wolfenstein series (1992-)
Wolfenstein 3D (1992)
Spear of Destiny (1992)
Return to Castle Wolfenstein (2001)
Wolfenstein: Enemy Territory (2003)
Wolfenstein RPG (2008)
Wolfenstein (2009)
Wolfenstein: The New Order (2014)
Wolfenstein: The Old Blood (2015)
Wolfenstein II: The New Colossus (2017)
Wolfenstein: Youngblood (2019)
One of the greatest game series, forever. Thanks to the groundbreaking work done by Muse Software back in the '80s, the whole FPS genre was born in the '90s when ID Software released the first-ever FPS Wolfenstein 3D.
Although the Wolfenstein series is not dominating the global esports scene anymore, it still has a loyal fanbase of old-school players who grew up in the world of Wolfenstein. If you are lucky, you might catch an ongoing live Twitch stream from Return to Castle Wolfenstein legend Merl1nator still in the present day.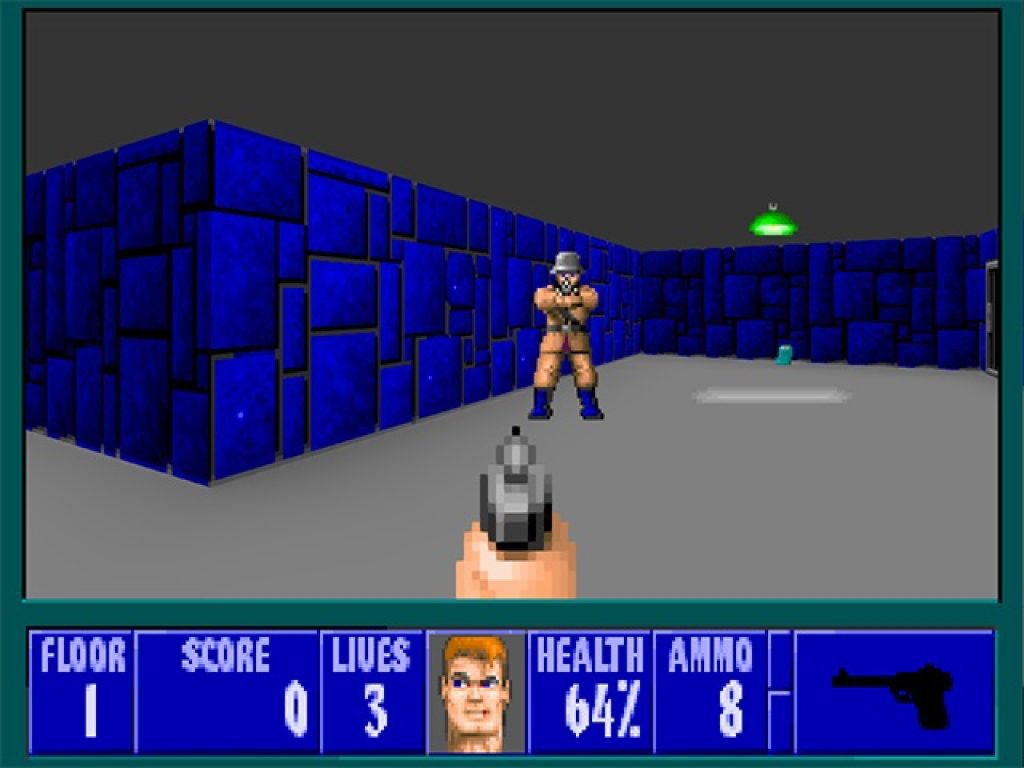 Doom series (1993-)
Doom (1993)
Doom 2: Hell on Earth (1994)
Doom 3 (2004)
Doom (2016)
Doom Eternal (2020)
As a game that started the arena deathmatch game format and one of the first games to allow for online gameplay, the Doom series is always one of the first game series covered when talking about the history of FPS esports.
It's one of the games that was played in the Deathmatch '95 tournament, which is regarded as one of the first esports tournaments ever.
Doom 2 and Doom 3 were also popular esports games, the latter of which was played professionally in 2004 and 2005 before it made way to newer Quake games.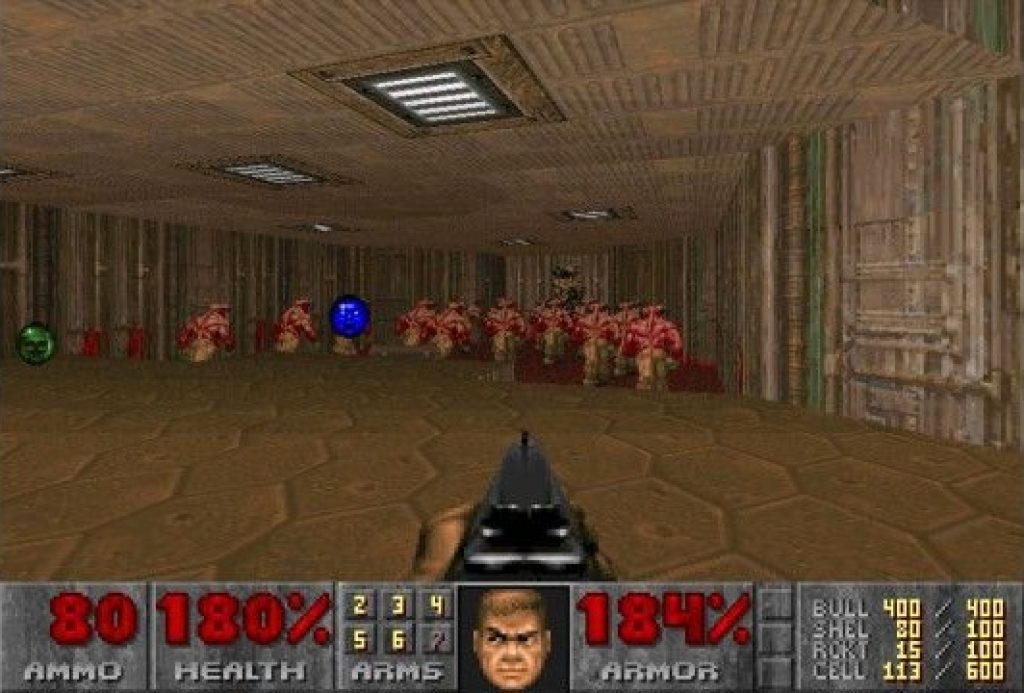 The Quake series (1996-)
Quake (1996)
Quake 2 (1997)
Quake 3 (1999)
Quake 4 (2005)
Enemy Territory: Quake Wars (2007)
Quake Live (2010)
Quake Champions (2017)
With the first version of the game released in 1996, Quake is one of the oldest esports games around. The first tournament where a Quake game was played was hosted in 1997, the winner of which took home a Ferrari!
QuakeCon is an annual Quake competition that has been hosted for a long time now and it's currently considered one of the largest esports events in North America. There are a huge number of Quake games, the most recent of which was last played professionally in 2012.
That is until Quake Champions was released in 2017! Quake Champions has positioned Quake as an esports title once again, being seen as a game that brings back the best features of old-school FPS games to the esports industry.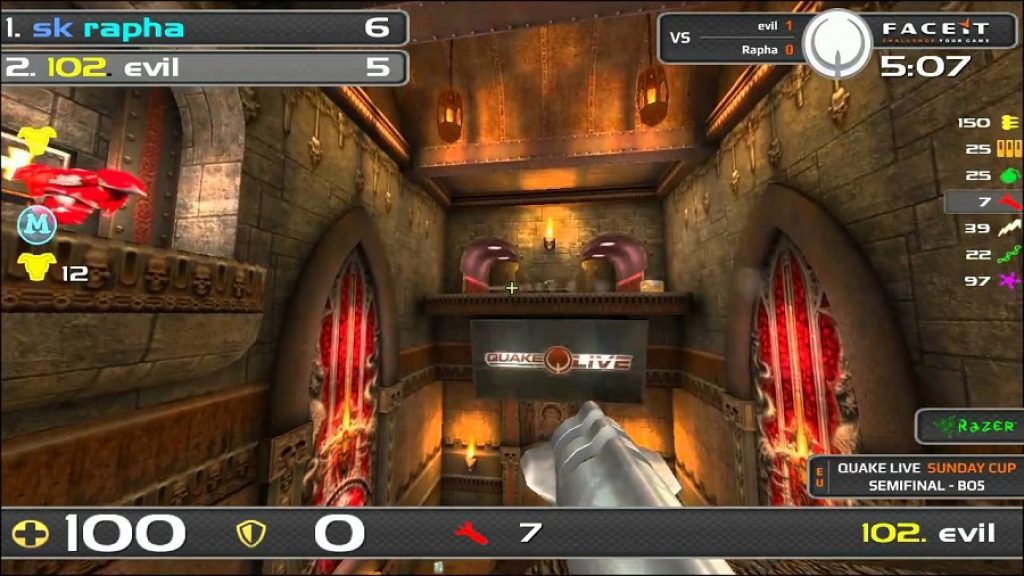 Rainbow Six series (1998-)
Rainbow Six (1998)
Rainbow Six: Eagle Watch (1999)
Rainbow Six: Rogue Spear (1999)
Rainbow Six: Rogue Spear: Urban Operations (2000)
Rainbow Six: Covert Operations Essentials (2000)
Rainbow Six: Rogue Spear: Black Thorn (2001)
Rainbow Six: Lone Wolf (2002)
Rainbow Six 3: Raven Shield (2004)
Rainbow Six 3: Athena Sword (2004
Rainbow Six 3: Black Arrow (2004)
Rainbow Six 3: Iron Wrath (2005)
Rainbow Six: Lockdown (2005)
Rainbow Six: Critical Hour (2006)
Rainbow Six: Vegas (2006)
Rainbow Six: Vegas 2 (2008)
Rainbow Six: Shadow Vanguard (2011)
Rainbow Six: Siege (2015)
The Tom Clancy's Rainbow Six series has been going strong for well over twenty years, with the first release on Windows being in 1998.
It was considered one of the trendsetters, with plenty of innovation when compared to other titles of its time.
With 22 releases in total, there's no shortage of esports contenders either. Rainbow Six: Siege is the first Rainbow Six game developed exclusively for esports, with the first competition already being hosted within a year of its release in 2015.
It is still one of the most popular esports games in the world.
In February of 2020, the Six Invitational 2020 had a prize pool of $3 million which was the largest Rainbow Six prize pool to date.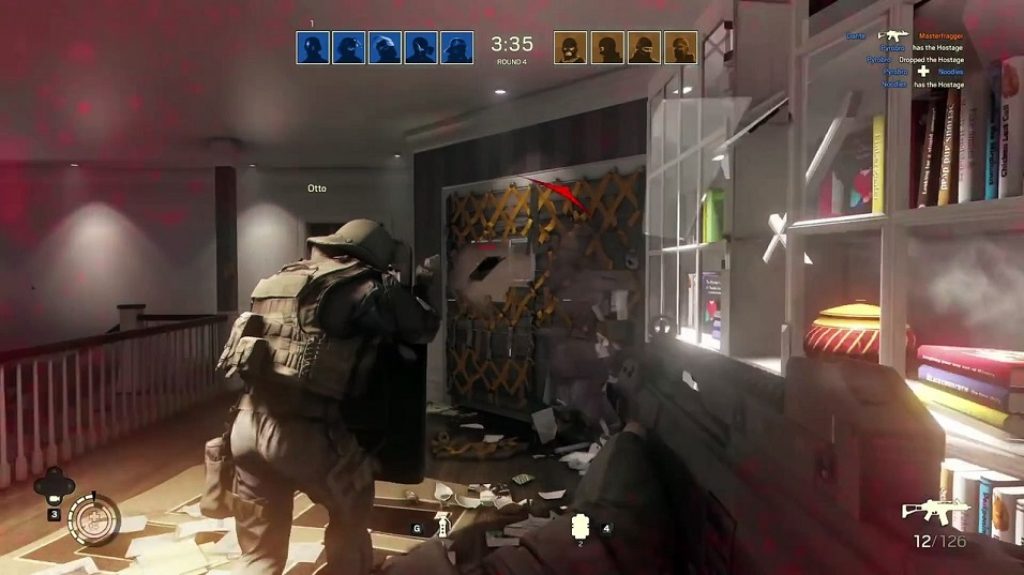 The Unreal Tournament Series (1999-)
Unreal Tournament (1999)
Unreal Tournament 2003 (2002)
Unreal Championship (2002)
Unreal II: The Awakening (2003)
Unreal Tournament 2004 (2004)
Unreal Championship 2: The Liandri Conflict (2005)
Unreal Tournament 3 (2007)
Unreal Tournament was a popular game released in 1999 on Windows, with console releases in 2000 and 2001.
New releases in 2002, 2004, and 2007 saw a shift towards competitive gaming, as well as features in the World Cyber Games in 2001 and 2002.
This series was seen as a frontrunner when it came to graphics and game quality, with a lot of hype and praise surrounding it. It's one of the few games that directly impacted the way FPS games are today, and therefore an important one to mention when covering FPS esports history.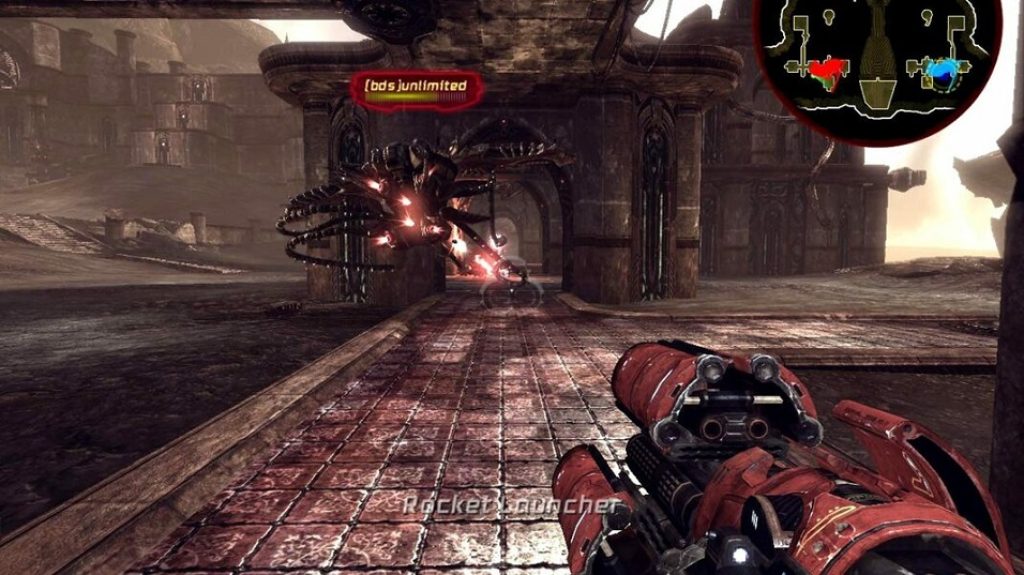 The Counter-Strike Series (1999-)
Counter-Strike (1999)
Counter-Strike: Condition Zero (2004)
Counter-Strike: Source (2004)
Counter-Strike: Global Offensive (2012)
Counter-Strike is a game most of you reading this post will already know, with various new releases over the span of 20 years.
The largest prize ever to be won in Counter-Strike esports was $1.5 million.
The game was first launched on Windows in 1999, with the last official release being in 2012 and various spin-offs being released since then.
Counter-Strike is still one of the most popular esports FPS games with a history in esports that spans over 20 years.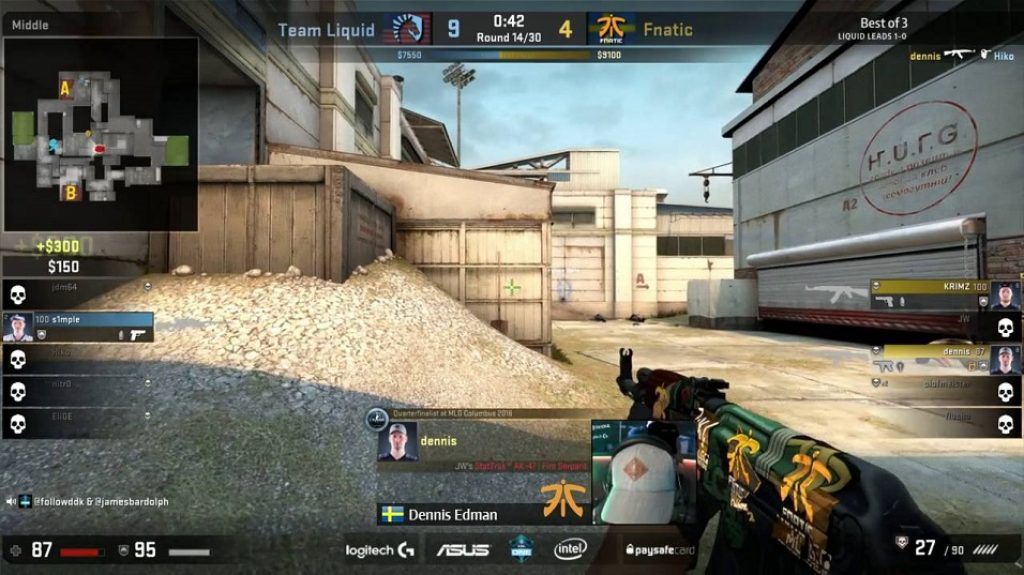 The Halo series (2001-)
Halo: Combat Evolved (2001)
Halo 2 (2004)
Halo 3 (2007)
Halo 4 (2012)
Halo 5 (2015)
Halo Infinite (Expected to be released in 2021)
The first Halo game was released in 2001 and was seen as a trendsetter in the esports scene.
With mass adoption and great representation in esports up until 2010, when new FPS releases, as well as various bugs in its own new releases, almost entirely banished Halo from the esports scene.
From 2015 onwards, Halo has seen renewed interest, with various tournaments hosted with extremely large prize pools and more interest from competitive gamers.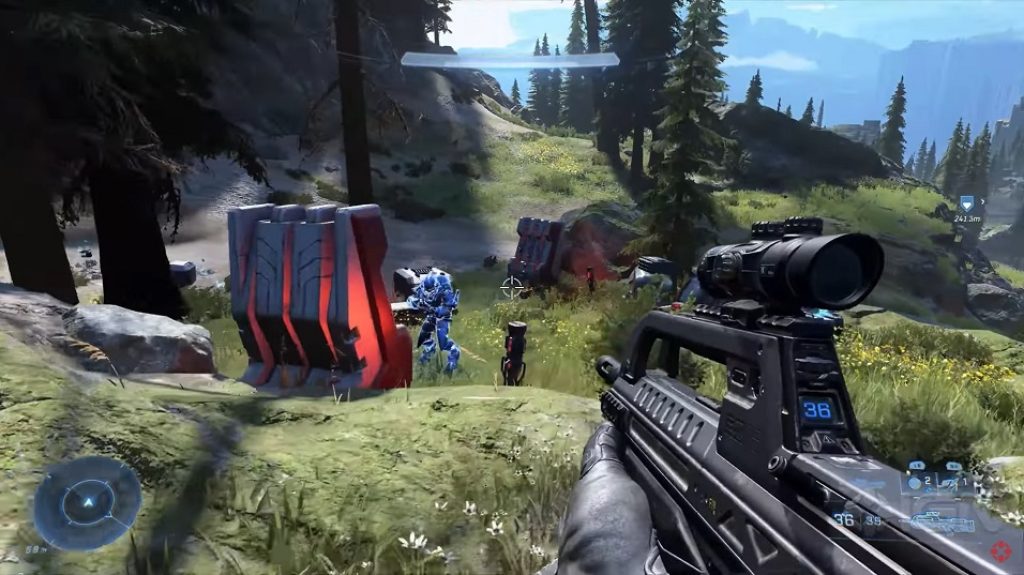 The Battlefield series (2002-)
Battlefield 1942 (2002)
Battlefield Vietnam (2004)
Battlefield 2 (2005)
Battlefield 2142 (2006)
Battlefield: Bad Company (2008)
Battlefield: Bad Company 2 (2010)
Battlefield 3 (2011)
Battlefield 4 (2013)
Battlefield Hardline (2015)
Battlefield 1 (2016)
Battlefield V (2018)
Battlefield 2042 (Excepted to be released in 2021)
The first of the Battlefield series came out in 2002 on Windows and OSX, with a large number of subsequent series being released.
The latest version was released in 2020, which alongside Windows is available on Xbox One and PlayStation 4.
With thousands of competitive players and rich history in esports, Battlefield is a game that we couldn't leave out as it set the stage for many new releases as well as other games.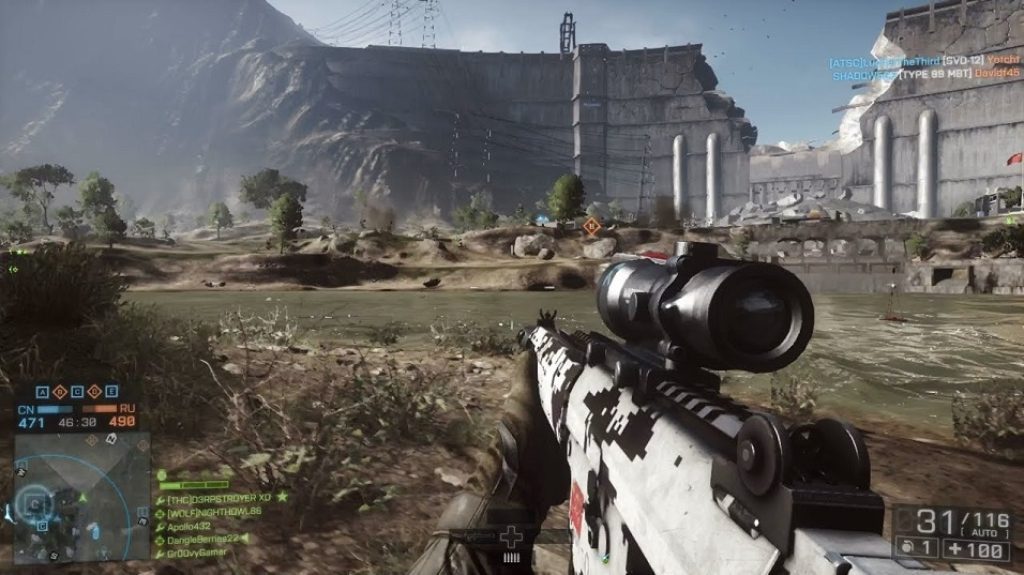 Call of Duty series (2003-)
Call of Duty (2003)
Call of Duty 2 (2005)
Call of Duty 3 (2006)
Call of Duty 4: Modern Warfare (2007)
Call of Duty: World at War (2008)
Call of Duty: Modern Warfare 2 (2009)
Call of Duty: Black Ops (2010)
Call of Duty: Modern Warfare 3 (2011)
Call of Duty: Black Ops II (2012)
Call of Duty: Ghosts (2013)
Call of Duty: Advanced Warfare (2014)
Call of Duty: Black Ops III (2015)
Call of Duty: Infinite Warfare (2016)
Call of Duty: WWII (2017)
Call of Duty: Black Ops 4 (2018)
Call of Duty: Modern Warfare (2019)
Call of Duty: Warzone (2020)
Call of Duty: Black Ops Cold War (2020)
Call of Duty: Vanguard (Expected to be released in 2021)
With the first release in 2003 and plenty of new releases right to the current day, Call of Duty is another hugely popular first-person shooter that has managed to gain quite a following in esports.
The first adoption of Call of Duty in esports was seen in 2006, with steady growth in players in subsequent years.
There's currently a mix of amateur and professional competitions, ensuring a wide array of different players and skill levels can compete for money.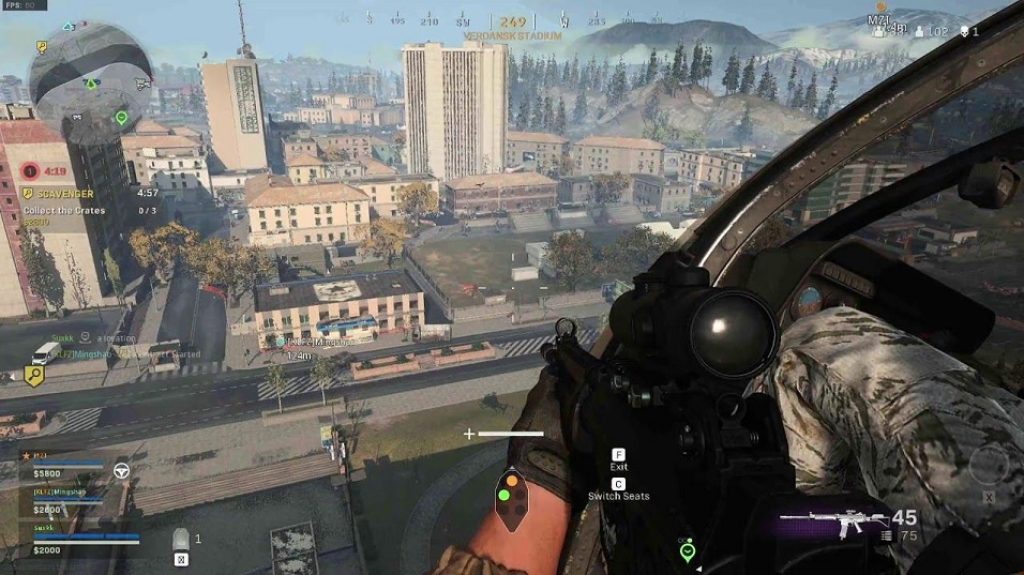 Overwatch (2016-)
First published in 2016, Overwatch is one of the most recent esports games on this list.
Although not originally developed solely for esports, the exciting and unique gameplay combined with strong FPS features has made Overwatch a big name in competitive gaming.
The first Overwatch esports competitions were seen in the same year as the game was launched, with subsequent other competitions to follow. The Overwatch League, which is a large esports competition that was first launched in 2018, is the largest Overwatch esports league to date, with prize pools of well over $1 million!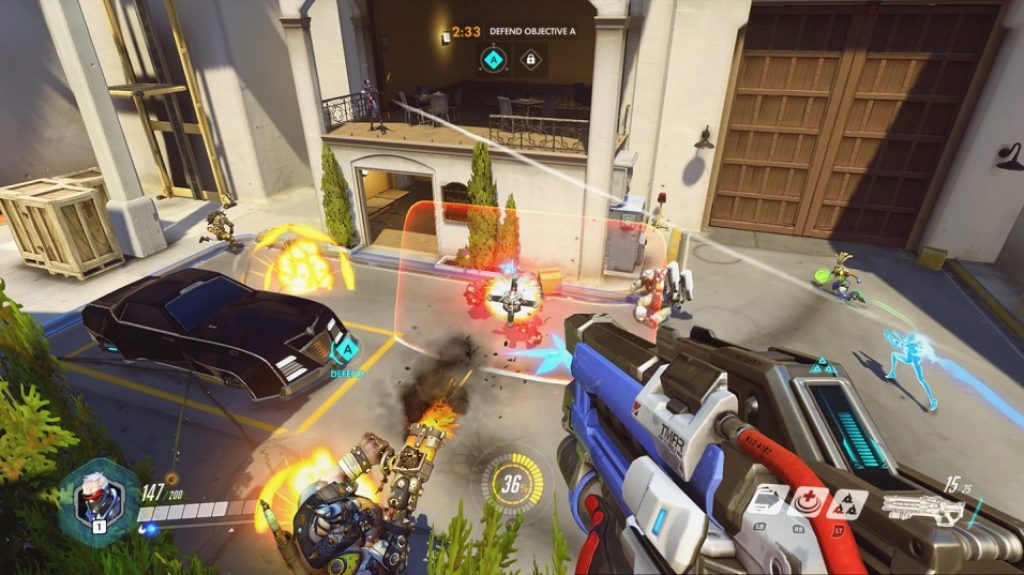 Valorant (2020-)
This free-to-play first-person shooter was released in June of 2020 and is set to become a huge esports game in the coming years.
Valorant has already been featured in various esports competitions, and the action-packed gameplay aims to bring more traditional FPS games back to esports.
It's a game where player skill far outweighs any weapons or features included in the game, which makes it particularly appealing as an esports game.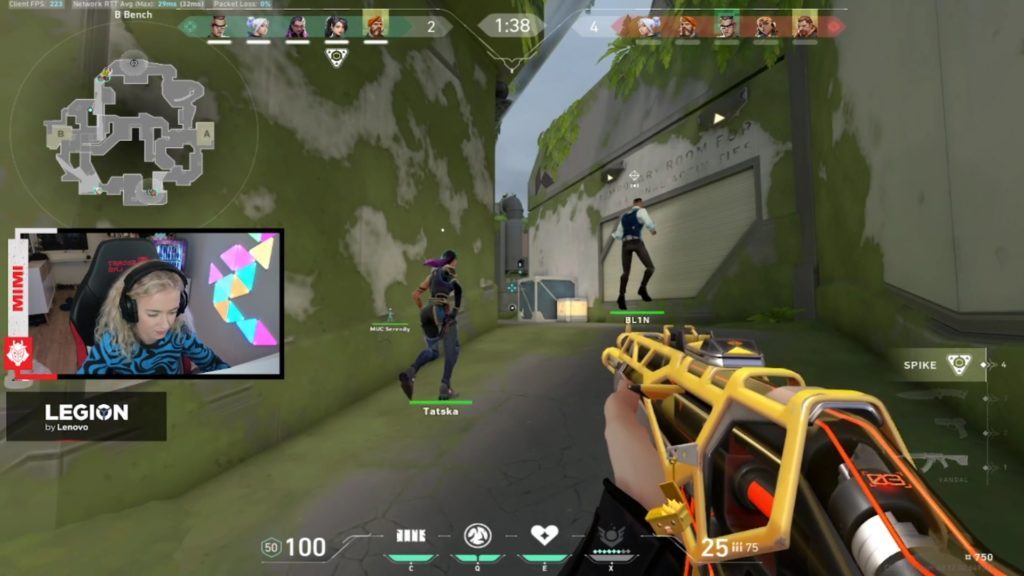 What is the biggest FPS esports?
By a wide margin, CS:GO (Counter-Strike: Global Offensive) is the biggest and most popular FPS esports.
Launched in 2012, the game continues to top the charts when looking at the number of prize pools, tournaments, and amount of professional players.
We wrote more about the most popular esports games in our article "How Big is The Esports Industry?"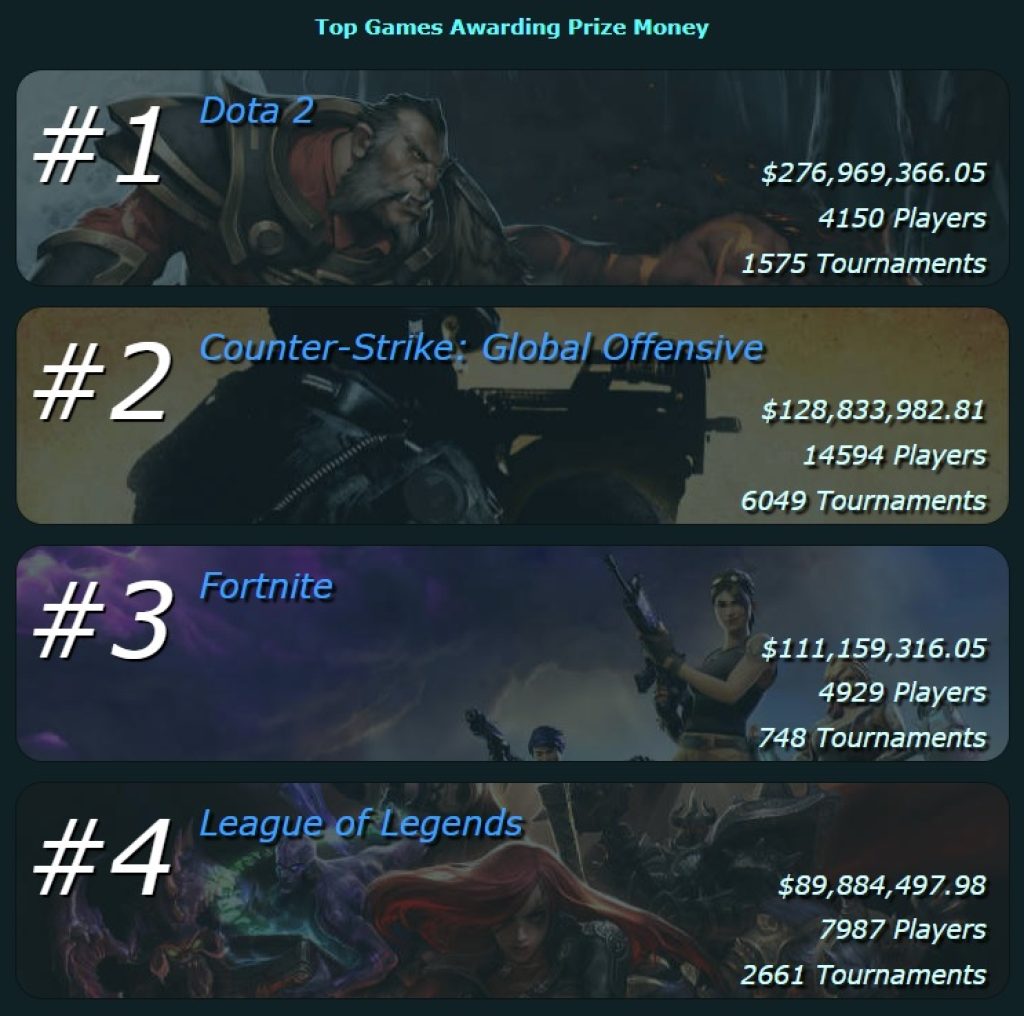 Conclusions
As new games are developed, the esports scene is set to continue to grow in both variation and viewer numbers. The FPS esports scene is no exception, with a few major new titles as well as new consoles set to continue to send shockwaves through the ever-changing FPS esports landscape.
As said by the North-American FPS gaming superstar Shroud – "FPS is a genre that will never die".
If you liked this post, please consider sharing it on your social media.